The Junior Bowlers Tour

This is the website for the SW-NW version of JBT, and the Las Vegas Main Event. For the east coast JBT, visit www.jbtbowling.com.
All-Conference Year-End Awards
Scratch Bowler of the Year (Bowler of the Year in all-conference is based solely on point standings, with teh four runners-up comprising the all-star team.)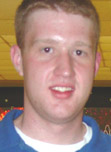 Congratulations to BJ Baker, the 2005-06 All Conference Scratch Division Bowler of the Year. This is his second straight year capturing the award. BJ made the top five 23 times this year, and made the title match 14 times, converting 7 of those into victories to easily outdistance runner-up Jeremy Medina. BJ has earned over $5,700 so far this season, pushing him over $10,000 for his JBT career.
Handicap Bowler of the Year: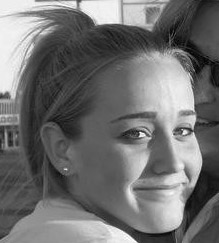 Congratulations to Allie Ijams, the 2005-06 All-Conference Handicap Division Bowler of the Year. In the tightest All-Conference race ever, both Allie and runner-up Justin White made the final cut in the TPC, but Ijams escaped with a 6-point lead in the final point standings, 1072-1066 (wow!), to sneak out the award. Allie led a contingent of girls- 4 out of the top 5 handicap all-stars were females this year!
Other All-Conference Awards:
Scratch All-Star Team: Jeremy Medina, Steven Black, Jerod Florez, Christian Jensen
Handicap All-Star Team: Jusin White, Alesha Pannier, Bethany Baker, Ashley Belden