previous page pics main home page next page

now THIS is JBT dedication! The Carper's license plate

Lynn Lee, aka The Shirt Lady

the beautiful 300 game banner created by said Shirt Lady


Jerod Florez, the ringleader of the Campaign To Take Over Johnny Rocket's Via "YMCA" dancing.. you can catch this video on the Videos page as well.

Allie & Forrest clowning around at Mira Mesa

Josh Chefalo, Riverside Lanes runner-up
Western Women's Pro Doubles pro-am champ Sam Meyers with Wendy MacPherson

The NM road warriors

Roswell runner-up Amanda Johnson and champ Sara Vargas

"Gimme back my plaque!!!"

The Yoder family, with 5 year-old 5th-place finisher Michael Yoder

Our first great group photo in a while, from Santa Cruz

An instant JBT Classic photo: tears of joy from Steven Pizzi moments after his first ever 300 game!

a JBT bowler pyramid!

The Curry family after Michael's first win

Amanda getting a lift from Taylor, Eric, and Jerod

Bear, DeShaun, and Jeremy think things over

The most artistic (and fairly accurate) Super Bowl prediction scorecard we've ever had, courtesy of Alex Katz

JD has two new helpers: Justin DeDera and Poochie

Two Medinas, BOTH happy!!!

Psychedelic Shane at Strike Zone

a happy bunch at Deer Valley celebrating Eric's first win

Wonder Twin powers, activate!!

you know what, come up with your own caption for this one.

"Did I make the Invitational?? Did I, huh???"

New JBT champ Paul Huether and his tearful, happy mom

The crowd at Thunder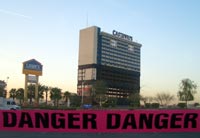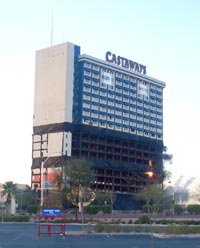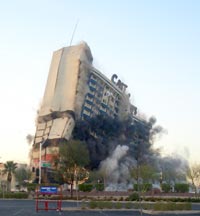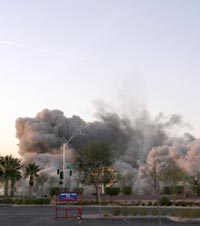 ...Goodbye, Showboat.

Bryce and sister Bryanna celebrate Bryce's first win

more celebrating with Bryce

"What? A WIN?? What? Another second???"

relaxing in the Nellis lounge

Lotsa orange

The Hill brothers

David Jenkins, Mike Moyer, and grads Justin DeDera and Brandy Silva

Brandy turns her JBT scholarship into a diploma!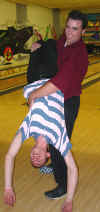 um......

lookout, Paul, they let Jeff out again....

a slightly different look on Mark's face than above...

I see you!

deep in thought

JD with the NM T of C champs

another plaque-filled group

"Bad shirt! You made me miss the cut! Bad, bad shirt!"

Cliff Castle '06

Pickle Bowl '06

Well, it's the thought that counts....

"London Bridge is..."

"... falling down!"

Suncoast fun

Leo & Ryan

Don't mess with Texas!

Taylor, Allie, and that ridiculous toy Mesa was selling

Nice 9th frame, Jeff...

The Kaizen Krew...

The Emerys celebrate their first titles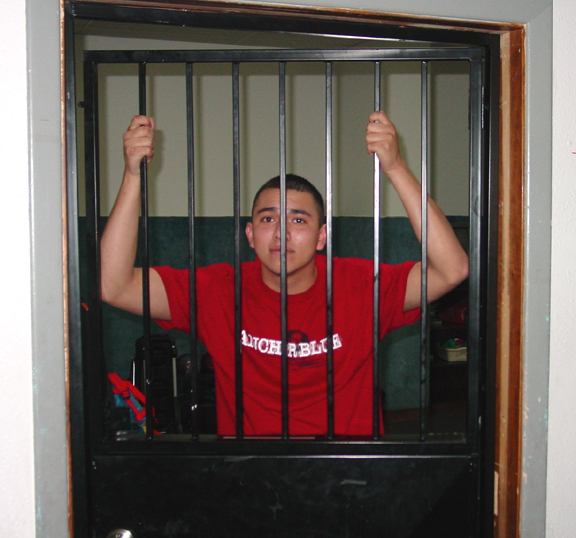 Jerod Florez in his natural environment.... there's gotta be more captions than that... send 'em in!

Andrew Cain and Mimi Duong before his TV Debut

...and with Drew Stern...

...and with Sam Meyers!

... and Sam with Sean Rash (yet another JBT and PBA champ)

... and Andrew again

... and JBT champ Joe Ciccone...
... and east coast JBT star Bill O'Neill...

... plaques have multiple uses...

... Sophie and Justin Oertel

... NM bunch

...yeah, I shot 300, that's right, mm hmm...

...this place was a fantasy for Wesley, who had his best finish ever




some screen caps from the awesome posters from the El Paso PBA show!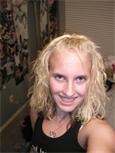 It's Holly!

Hard at work...

a horrible blue disease struck both Allie & BJ at the same time

um... 3 orders of wheat grass to go?!?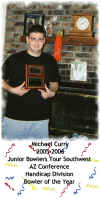 It's Michael!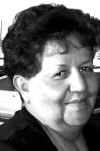 We miss you.


very, very verde.


What happens when you turn 21, stays....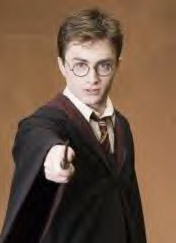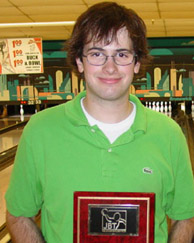 I'm usually not much on nicknames, but wow....

First, Dean Richards almost hits PowerBowl... then...

Kyle Frederick- and his thrilled parents- moments after his $2,500 PowerBowl win!!!

the Nellis couch strikes again!

...and again!


...if you're having trouble finding a mother's day card, just write your greeting on the mom of your choice!

...and another event in the books!

new champ Tyler Shipman

happy Kristen and Marc

and more happiness!

Mike Cross pays Josh for a picture...

Josh with the spoils of victory

..says it all!

... so does this...

... and this!

.. and this!

Josh & Rhino give out some sage wisdom...