Main Event Info & Results
Statistics
Scholarships
Sign Me Up!
Invitational Qualifiers / Year-End Awards
Record Books
Ebonite
Complete Rules
Powerbowl
Eligibility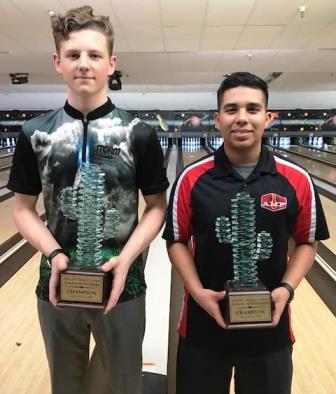 Introducing Desert Open champs Hunter Mayes & AJ Imperial! Click here for final results!
CURRENT JBT CHAMPIONS: (click on the "Schedule & Results" page for all event recaps)
L
\
DO NOT USE THE AOL EMAIL BELOW! (We can't figure out how to get rid of it). Use director@bowljbt.com.